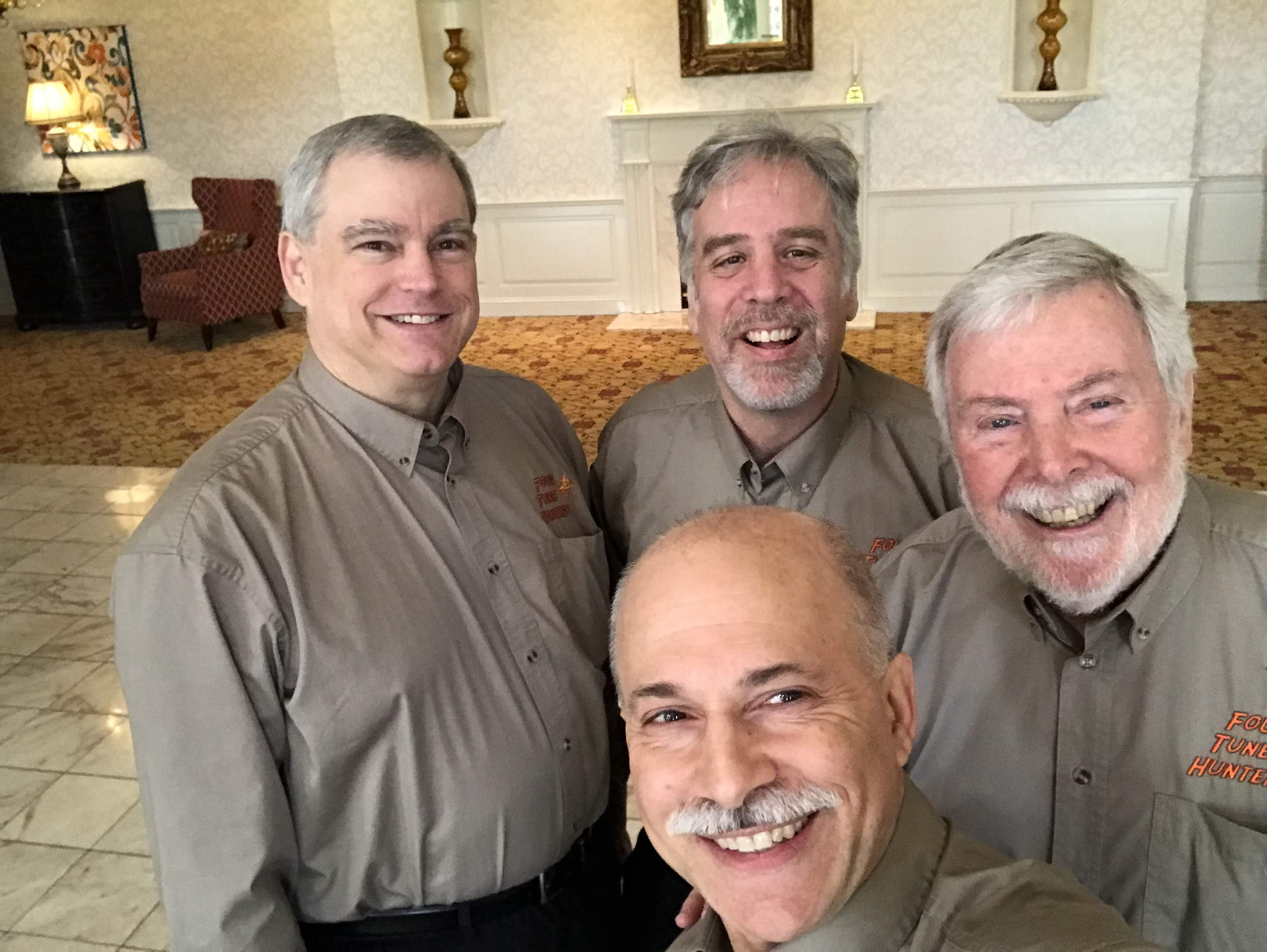 Chuck, Hugh, Tim, and Dave are always in search of new tunes and audiences, singing songs from all eras and especially those arranged by Chuck!  They are vailable to perform at your event!  Just email [email protected]
In addition to singing in our chorus, some members of our chapter also perform in quartets.  A Barbershop quartet is the smallest group of singers that can perform, as there are four individual parts in barbershop singing.  The Bucks County Country Gentlemen have 5 quartets registered with the Barbershop Harmony Society.  These groups may perform with the chorus or separately (singing valentines, as part of other separate choral performances, standalone performances for company/community events, parties, and volunteering in various education and other non-profit activities.
Our chorus is still rehearsing virtually via Zoom every Tuesday evening. Please contact us if you'd like to visit. Also, We'll post here the date and location of our next outdoor in-person rehearsal. Feel free to visit us!
There are no featured events at this time! Feature some by checking the Featured Event box on the event edit screen.