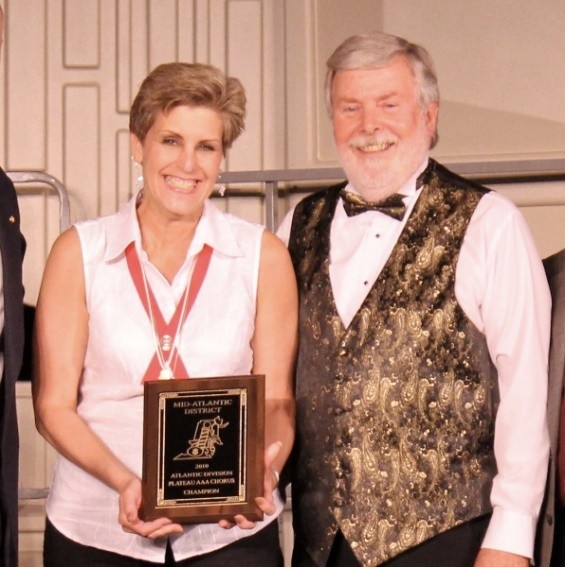 Stephanie Brictson joined the chorus in 2007 as Assistant Director to her father, Chuck and is now our Director.  She is also the Musical Director of The Jersey Sound Sweet Adeline Chorus  https://jerseysoundchorus.org/  Successfully completing the Sweet Adeline Director Certification Program in 1999, Stephanie became a Master Director in 2012.
Music Education is high on her priority list and she does extensive coaching for both men's and women's barbershop quartets and choruses up and down the Eastern Seaboard.
She started her barbershop singing career in 1979, has sung in numerous quartets and choruses over the years, and is a four-time quartet champion tenor in Sweet Adelines Region 15.  Ask her the best part of her barbershop hobby and she'll tell you that it's sharing it with her father and two sons, the younger of whom is a member of The Bucks County Country Gentlemen.  Life doesn't get any better than that!
Our chorus is still rehearsing virtually! In the Meantime, give your loved one a singing valentine! A quartet will sing in-person (outside with masks) or virtually (via an e-card with youtube video and songs). Click the image below for more info.