Come Sing With US!   :)
A cappella singing is a uniquely satisfying style of music, and we invite you to join us as we learn, perfect and perform a wide variety of American music in the barbershop style.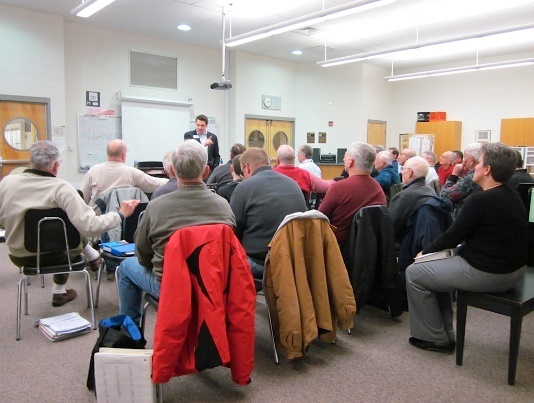 Guests are welcome at every rehearsal.  Sitting in on a Country Gentlemen rehearsal is a great way to experience the music, fellowship, and fun for which the Bucks County Country Gentlemen chorus is known.
Men of all ages are invited to attend. For more information, contact our VP for Membership to Bob Gualtieri ([email protected]; 215-884-3058). If you're a man who loves to sing, we'd love to meet you! Our members travel from all over Bucks and Montgomery counties. To quote one of our members, "It's the love of singing that brought me to The Bucks County Country Gentlemen. It's the enthusiasm, fun and lasting friendships that keep me returning week after week."
Visit us and find out for yourself!