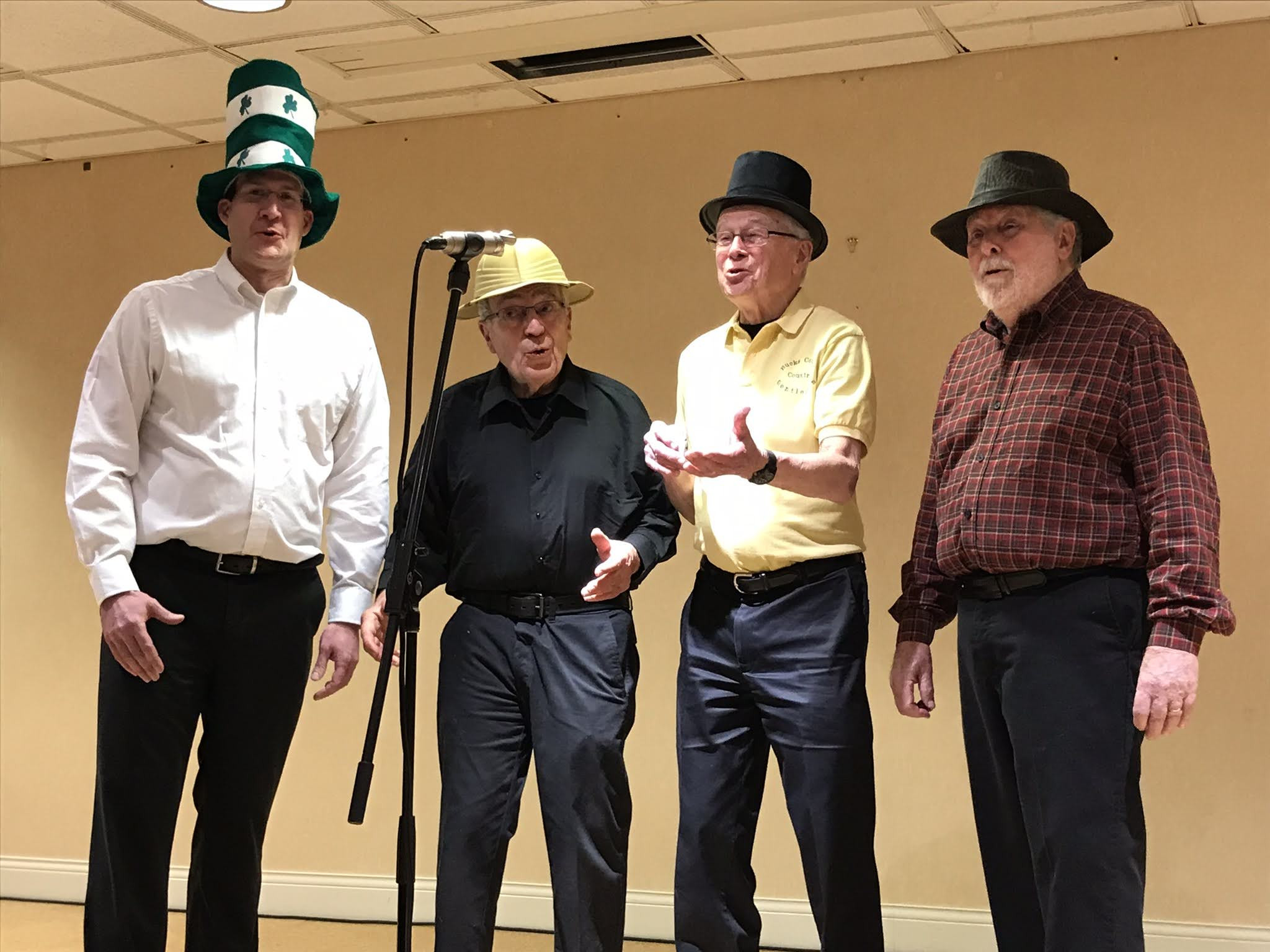 Here's our winning quartet from the 2020 Novice Quartet Contest, The Mad Hatters.. Now how can you top hat...er...top that!
Every year we hold a contest between chapter novice quartets, at Wesley Enhanced Living Center in Doylestown.
Our chorus is still rehearsing virtually! In the Meantime, give your loved one a singing valentine! A quartet will sing in-person (outside with masks) or virtually (via an e-card with youtube video and songs). Click the image below for more info.