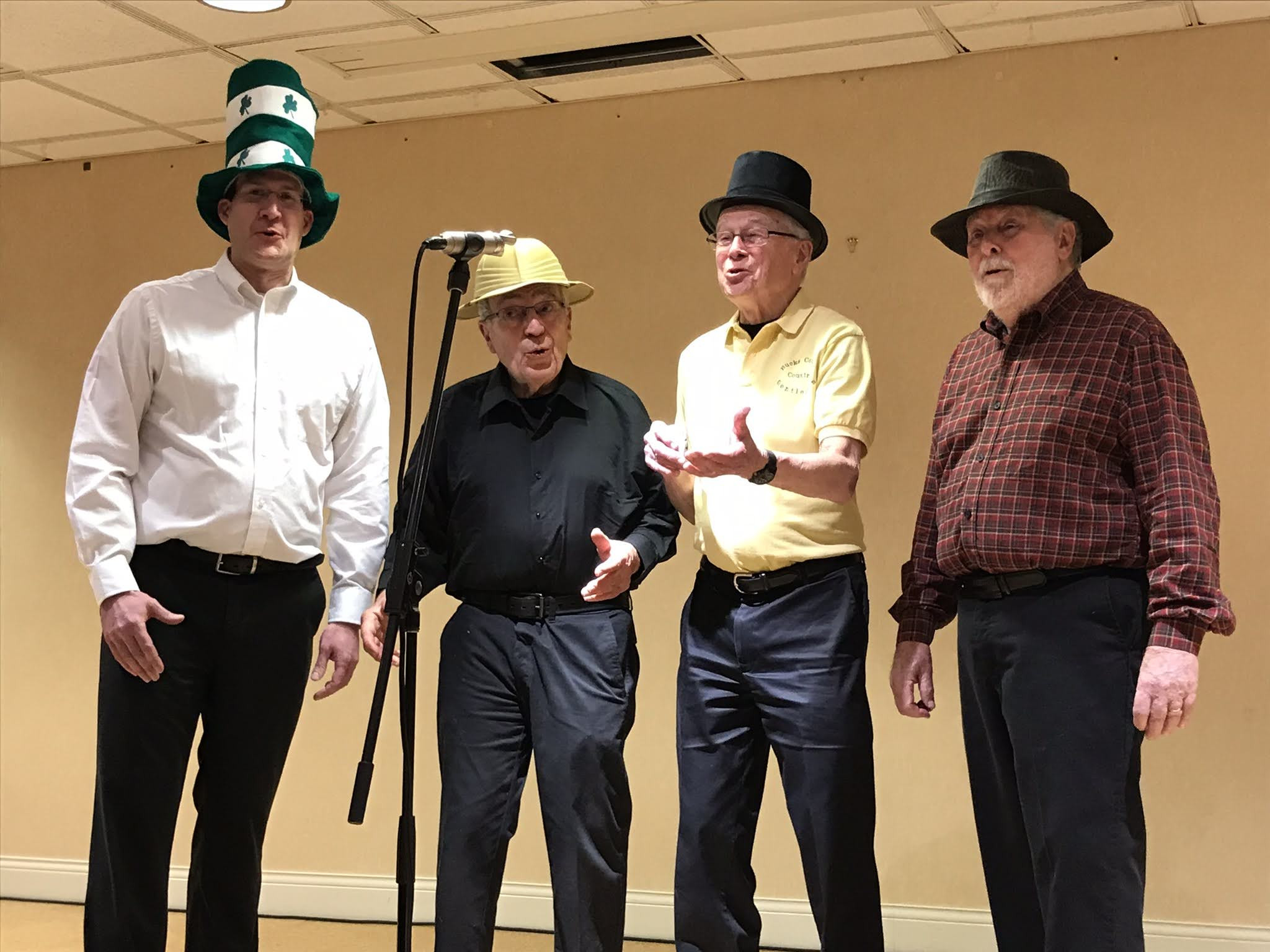 Here's our winning quartet from the 2020 Novice Quartet Contest, The Mad Hatters.. Now how can you top hat...er...top that!
Every year we hold a contest between chapter novice quartets, at Wesley Enhanced Living Center in Doylestown.
When we can, we will be back! In the Meantime...from our 2019 Annual Show, the quartet "One Steph Over The Line" sings "Rock This Town"