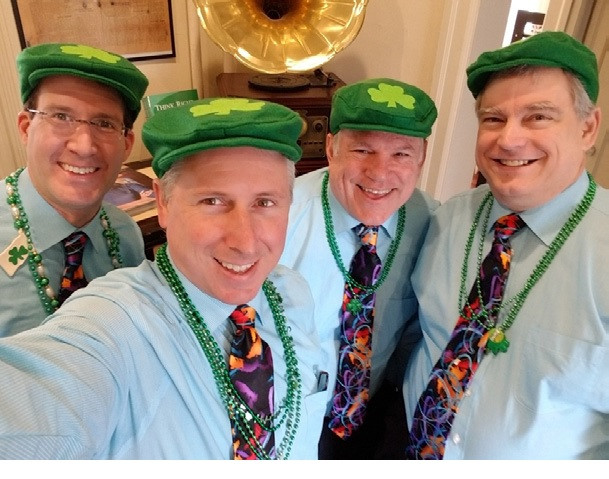 Paul, Rob, Tim and Rick are Cross Keys Connection.  They based their name on the "connection" and proximity to the Doylestown village of Cross Keys. They've been singing together for 10 years.  CKC is available to perform at your event!  Just contact [email protected] 
In addition to singing in our chorus, some members of our chapter also perform in quartets.  A Barbershop quartet is the smallest group of singers that can perform, as there are four individual parts in barbershop singing.  The Bucks County Country Gentlemen have 5 quartets registered with the Barbershop Harmony Society.  These groups may perform with the chorus or separately (singing valentines, as part of other separate choral performances, standalone performances for company/community events, parties, and volunteering in various education and other non-profit activities.
Our chorus is still rehearsing virtually! In the Meantime, give your loved one a singing valentine! A quartet will sing in-person (outside with masks) or virtually (via an e-card with youtube video and songs). Click the image below for more info.